Photo Credits: https://unsplash.com/photos/1_CMoFsPfso
Over the past 10 years of my career as a programmer, UI/UX designer and project lead with custom software development company, AppIt Ventures, I have taken part in building more than 300 apps. Throughout those projects, I have worked alongside many designers, including those within our organization, from design agencies, from client teams and freelancers. In my observation, there are some very common mistakes designers make that can result in increased development costs, poor application performance, late-stage changes, and disorganized design files; so, I want to share a few tips that I've picked up that can help designers heighten the quality of their output.
#1 Quality Over Quantity
Designers, whether they're working as freelancers or at design or custom software development agencies, are always excited by the opportunity to work on multiple projects (or multiple items in a single project) at once. In addition, there is often an external pressure to work on as many projects as possible or get the existing ones done in a condensed time frame; unfortunately, this overload often leads to quality taking a back seat, which in turn hurts the rest of development process.
So, what exactly do we mean by quality? Quality in UI design doesn't only mean good aesthetics. When you're working on a client project, always keep in mind that you are trying to solve a problem – your solution should be well thought out, maintainable, and scalable, so that even when you're finished working on the project, your work/solution still helps the client. Remember, it's not about you, it's all about your work.
"Quality is never an accident. It is always the result of intelligent effort." — John Ruskin
Building great things requires intense focus, time and effort, so taking the time you need to do it right is not a weakness. When you're under pressure, do not shy away from telling your boss(es) that you need a certain amount of time to produce a quality solution.
#2 Organize Your Work
At AppIt Ventures, we use the SKETCH app to design mobile and web app UI. Hopefully, most of the tips that follow can also be applied to other tools like Adobe XD, Figma, Photoshop, Illustrator and other popular design tools.
Always have an appropriate name for the design files, pages, art boards, layers, groups and symbols you have in your project. Follow a naming convention that works well for you and be consistent. This sounds silly, but designers often tend to neglect these basic things, because it's a non-creative task and takes a little bit of time up front. That is a mistake – grouping layers as required and having proper naming conventions in your design assets helps you, your team and the client in the long run. When your work is more readable, it is easy to maintain, helps instantly identify elements, and allows for quicker updates regardless of whether it's you or another designer who steps in to do them.
Tools like SKETCH have useful features like SYMBOLS. If you have a component that is reused in multiple screens/pages, when you create a symbol and use that instead of copying and pasting the group, you'll save lot of time on editing/updating that element. If you want to override the contents in a symbol, like text/image, SKETCH has a feature called OVERRIDES. These types of features were added to design tools to help designers manage their work better, save time and spend more time on the creative tasks they love.
Though they might initially take time to setup and organize, you'll be more productive in the long run, saving loads of time and effort.
#3 Think about Data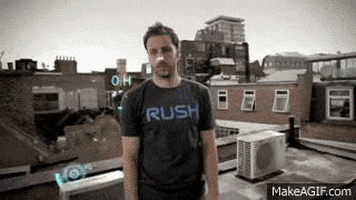 When building the UI for a mobile or web app, most designers ask the client which data elements need to be shown on the UI. For example, images, titles, descriptions and other labels. Once they confirm the data elements, designers start building the UI with placeholder text and images.
The problem with this is that while the UI may look great aesthetically with the place holder content, when you start developing and real time data comes in, you may notice that the app no longer looks the same. There are data limits that the designer may not have thought of. For example, can the title be empty? How does the UI look when the title is empty? Do we need to show anything like "N/A" when the title is empty? If we have a list of items and we need to display the description of each, what should be the max number of lines? What happens if the description is just one line long? Does the UI adapt to the situation? If the designer considers all of these cases when designing the UI, it can be designed to be adaptable; therefor, it is critical that designers pay attention to the details like data rules, behavior and limitations.
#4 Design For No Data Situations
Designers often forget to consider the occasional UI state when there is no relevant data to be shown to the user, called empty state. Empty state may be indicated with such phrases as, "no matches found", "no new notifications", "empty inbox/trash" and so on. Error state is similar to empty state, but is caused by technical errors, like when there is no internet connection, when the API is broken or when there are errors in user inputs.
Download Your Free Mobile App Development eBook
Subscribe to our newsletter!